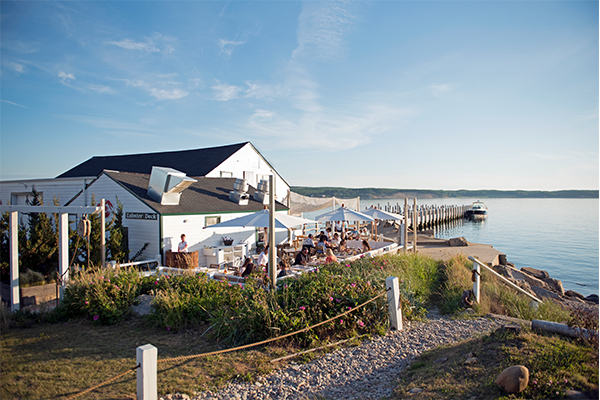 Waterfront Dining Destinations
July 6, 2019 | Daily Bite
Picture this: A warm, salty breeze in your hair, a glass of rosé in your hand, and a delicious meal overlooking an expansive blue horizon as far as the eye can see.
If that's not in your plans for the summer, you're doing something wrong! Take advantage of the famous Long Island coast at these nine restaurants with stunning waterfront views. Your eyes and your palate will be pleased!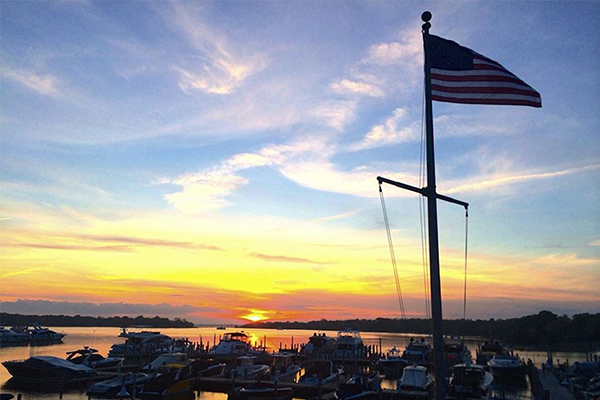 Photo Credit: Beacon
Self-proclaimed "veterans of summer," Beacon is a must for stunning views and unparalleled sunsets. Their menu offers the best of land and sea that you can enjoy while overlooking the Sag Harbor Bay from their outdoor patio.
8 West Water Street, Sag Harbor, NY 11963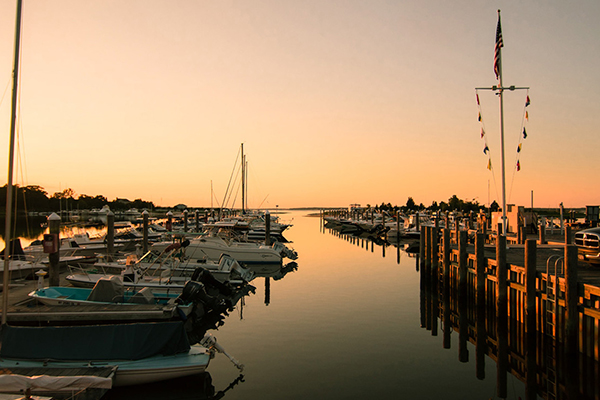 Photo Credit: Bell & Anchor
Located off the beaten path outside of the Village of Sag Harbor and situated at the Mill Creek Marina, Bell & Anchor is one of the best kept secrets of the Hamptons. Just thinking about their famous lobster garganelli or delicious double-roasted chicken served with green olive-rosemary jus is mouthwatering!
3253 Noyac Rd., Sag Harbor, NY 11963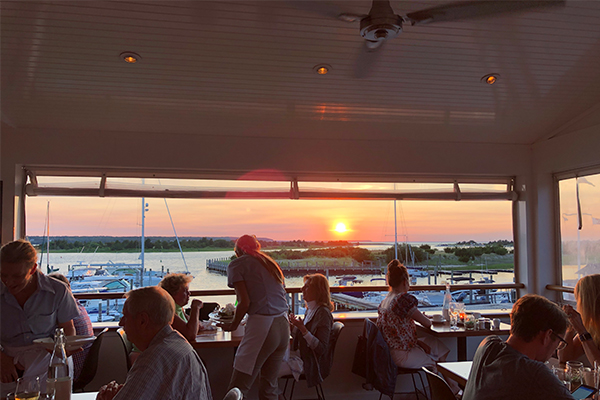 Photo Credit: Bostwick's on the Harbor
The second location for the popular Bostwick's, Bostwick's on the Harbor is newly open for summer 2019. You'll love their seafood centric menu along with views of epic sunsets overlooking the Harbor Marina of East Hampton! They are a walk-in only restaurant, but the view makes the wait feel like no time at all.
39 Gann Road East Hampton, NY 11937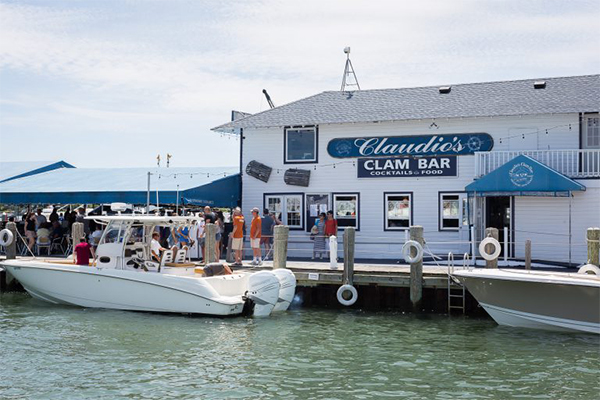 Photo Credit: www.claudios.com
Al fresco dockside dining, two harbor side bars and live music every weekend? Claudio's Waterfront is a summer bucket list must!
111 Main St., Greenport, NY 119443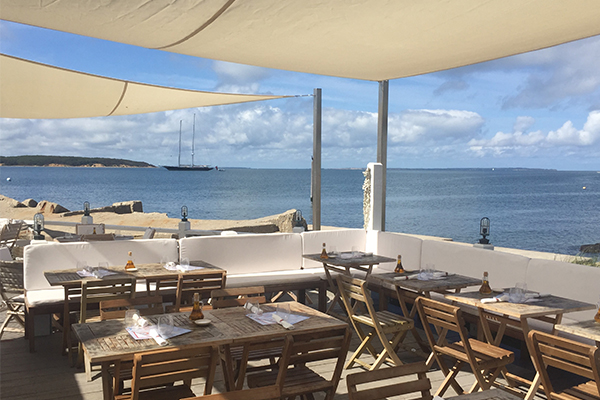 Photo Credit: Duryea's
This waterfront eatery is one of Montauk's oldest and most famous spots for dining with a view and catching absolutely incredible sunsets. If you're looking for a bite out at The End, make sure to stop by Duryea's Lobster Deck for a perfectly executed lobster roll.
65 Tuthill Road, Montauk, NY 11954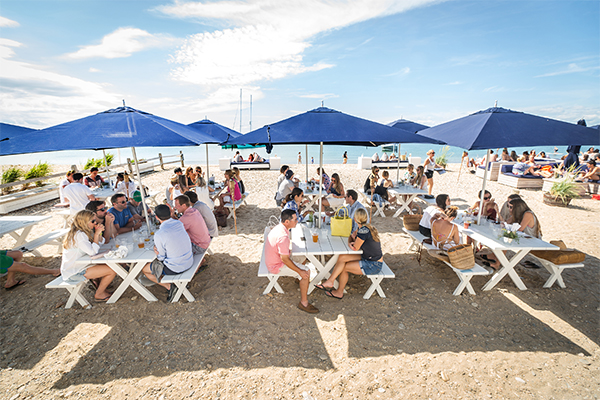 Photo Credit: Navy Beach
Located on the bay in Montauk, you can't get any closer to waterfront dining than at Navy Beach! Dine with your toes in the sand and enjoy a classic summer meal on their private beach. Plus, they boast the largest selection of rosé wines in the Hamptons. What more could you ask for?
16 Navy Road, Montauk, NY 11954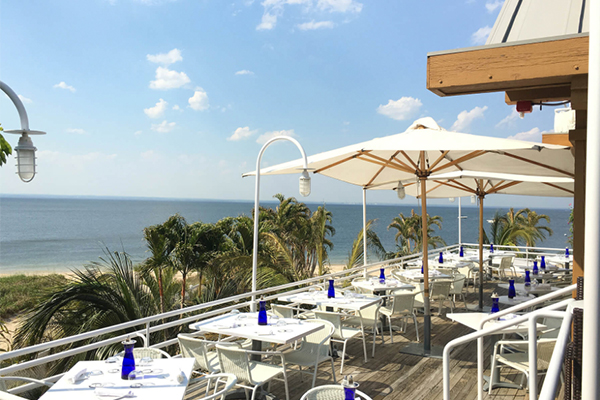 Photo Credit: www.ocometotheocean.com
Ocean in Bayville has one of Long Island's most spectacular waterfront views overlooking the Long Island Sound. With real palm trees on the beach, you'll wonder if you were transported to the tropics! Definitely check out this hot spot for delicious food, beautiful cocktails, or if you're planning an event.
333 Bayville Ave, Bayville, NY 11709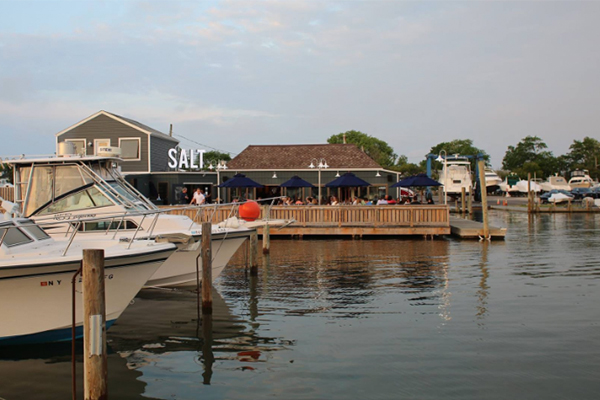 Photo Credit: www.saltonthewater.com
SALT on the Water is the perfect combination of new American cuisine, delicious seasonal cocktails and a causal waterfront atmosphere. With indoor or outdoor dining, happy hour, live music and Sunday brunch, SALT is not to be missed.
3100 Whaleneck Drive, Merrick NY 11566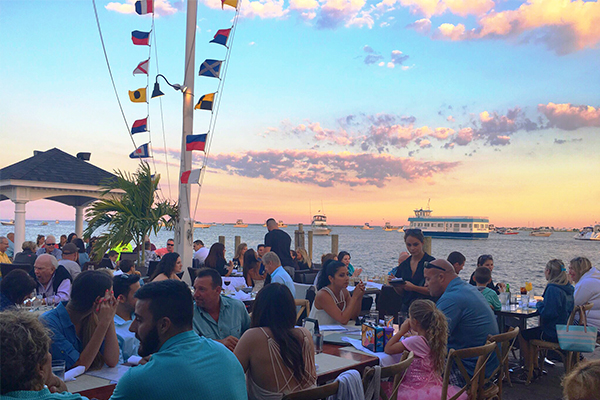 Photo Credit: VIEW
Located in Oakdale, VIEW offers live music, Tropical Thursdays, delicious fare from both land and sea as well as a killer sushi bar. Oh, and did we mention you can arrive by boat for dockside dining at this waterfront restaurant on the Great South Bay? Talk about a summer destination!
3 Consuelo Place, Oakdale, NY 11769.